10. About Time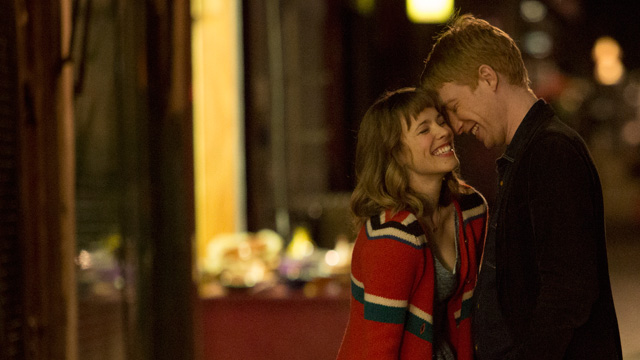 Quality Rom-Coms – like About Time-used to over-saturate the market, and intuitively know how to tug at the heartstrings just when they were running low on fuel. Americans would flock to them, for the fireworks between the co-stars, the hint of normalcy in the milieu they were suspended in, and let's face it, for the Hollywood endings that waved their magic wands over any turbulence brimming beneath the surface in the film and instantly provided a degree of merriment for the viewer. Rom-Com's gave equal billings to their male and female protagonists and were one of the few arenas where female actors could be assertive, get in a dig or two at the expense of a man, and ultimately get away with it. That is, as long as she ultimately realized that the guy in front of her wasn't a schlubb, as she initially suspected, but the strong and caring man she should ultimately share her life with.Today, love seems to be an anachronistic term that no longer carries with it much weight-at least as far as the cinemas are concerned. Auteur directors and screenwriters are crafting films that pass the Bachdel Test, and are daring to assert the "provocative" narrative that women also enjoy the company of friends, and laugh at the same raunchy jokes as their male counterparts. But for fans of the uplifting feel good of yesteryear, it's been a rough stretch. The passing of legendary writer-director Nora Ephron in 2012 perhaps hit the hardest and seemed to herald the end of a golden era- a decade or so long period of time that put us in the shoes of Tom Hanks and other middle aged men, as they fell head over heels in love.
In 2013 British scribe Richard Curtis popped up for air, and released, the uneven but exceptional, About Time. Curtis relied upon his usual blend of awkward situational humor and his staple of outré characters but About Time offered more scope and substance. In lieu of suave Hugh Grant, we were treated to the vernal unknown Domnhall Gleason and the quintessential girl next door Rachel Mcadams.  Self-indulgence was on full display but can be forgiven as the film ultimately revealed itself to be Curtis's love letter to love itself. Curtis posits the notion that love can weave its fabric into every waking second of our lives- as long as we let it.  Although told from the eyes of a young man as he goes through the various stages of adulthood, Curtis spares no age group from his gaze, and he uses time travel as a ploy to remind us of the beauties of the present.  Life-affirming films were over-abundant in almost every genre this year, but Curtis struck the right balance between sappy and perceptive-and that's exactly what used to put asses in the seats. Kudos to the insanely gifted Bill Nighly, who seems to grasp every opportunity in his clawed fingers and not let go until we are properly intrigued. It's the rare film that unearths an elegiac lament for the death of the rom-com, that we perhaps did not know still resided within us.
9. Invisible Woman
I should issue the disclaimer that it is pretty easy to suck me into a biopic when it happens to chronicle the story of Charles Dickens.  Rest assured though if you are on the fence on Dickens, the film stands on its own as an interesting exploration of an artist and the sources of his inspiration.  While the film lacks the Dickensian touch of the figure it explores, it effectively captures a fully fleshed man  at wit's end trying to break free of the barriers of Victorian England.  We pick up with Dickens (embodied remarkably by Ralph Fiennes) as he finds himself enamored with the young actress Nelly Ternan. (Felicity Jones) Dickens has grown weary of his uncomplicated wife and is very much embroiled in a mid-life crisis.  Ternan is his escape and through her, Dickens is inspired to address the themes of unrequited love ultimately conveyed in Great Expectations.   Fiennes, who also directs Invisible Woman, strikes a deft balance between the bucolic setting and the raw nature of Dickens journey and the film provides an excellent peek at Dickens as he grapples with fame and his own misgivings about his state of affairs. The film also effectively illuminates and celebrates the forgotten women who helped undergird the society and to similarly articulate their plight.  Fiennes and Jones have a scintillating chemistry and the long takes and the eerie silence of the proceedings score a lasting impression.
8. Gravity
Gravity is Avatar but with something to say. Alfonso Cuaron continues to intrigue by his confounding unpredictability in which projects he chooses to tackle. His work has ranged from lascivious coming of age stories, to futuristic morality plays with the only cinematically Harry potter adaptation thrown in with them. In gravity, Cuaron sets his sights on space and the lessons that can be found there, about, of all places, Earth.  It not only immerses you in outer space and the awe that comes with it, but conveys the eerie silence that accompanies the sensation. The story follows Sandra Bullock as she navigates through a harrowing mission to earth after the lost of a space station and all other astronauts with it. While other directors have tried to manifest the grandeur of Space on screen, Cuaron puts us there, and bullock is a seamless Sheppard for our journey. Bullock emotions run the gamut from sheer terror, to heart-pounding adrenaline and overwhelming joy. Her mission emboldens her with an appreciation for the subtle joys on earth and she finds within resourcefulness and tenacious will to survive that she didn't know was buried there. When she finally bobs up for air, the audience is left with a similar appreciation for joys found in everyday life that we take for granted.
7. The Way Way Back
The Way Way Back is this year's Little Miss Sunshine.  Featuring a who's who of talented actors in supporting roles-including Steve Carrell embodying his first villain-the film serves as a coming of age tale of a young boy (Duncan) on summer vacation.  Duncan is socially inadequate and finds himself stranded at his mother's new beau's summer place, without a single friend.  He ambles about but finally stumbles upon a dynamic Water park employee, Owen, who takes him under his wing, gives him a job and equips the boy with a sense of purpose.  The two develop strong ties and the experience helps Duncan find the strength within to tackle his toxic home. But that makes it sound a lot more somber and effectively more boring than it actually is.  The film is in effect a wacky but still taut exploration of family strife told through the vantage point of a loner. However, Duncan's moving journey of self-exploration, and motley crew of oddballs he encounters along the way that help advance the narrative, is both bizarre and in turn completely relatable.
6. Dallas Buyers club
Dallas Buyers Club is the most incendiary of the films on this list, although it is told in the most traditional of ways.  Following the usual Hollywood script, Dallas Buyers Club uses a straight white male as an access point to engage with the AIDS crisis of the 1980s and 1990s.  In this case however, it all seems to hold together and the directors intention seems to be borne out of a place of love and a desire to suck the viewer into a candid exploration of the trails and tribulations of gays in Texas.  Mcconaughy plays Ron Woodruff, a wild, skirt-chasing rodeo, who is infected with the virus after having unprotected sex and given thirty days to live. Instantaneously his world is upended- his friends desert and ridicule him and his alcoholism and drug abuse spirals out of control- and he is forced to overcome his ingrained enmity for homosexuals and join forces in a fight for survival. Woodruff runs up against big business, law enforcement and a national state of affairs that conspires to prevent him from effective care.  Jared Leto comes out of semi-retirement to play Rayon, a captivating transvestite also with the virus, who bonds with kindred spirit Mcconaughey. The two rally to develop their own medicinal clinic to help other HIV Positive victims combat the disease and undergo an embittered spat with government officials and pharmaceutical companies who are unwilling to cede control of finding the antidote to the virus.  Jennifer Garner also shines as a doctor who comes to grip with the reality that big business is vitiating the search for the cure and ultimately aides McCunaughey's worthy cause.  The film is a send up of shallow machismo and greedy drug companies but is ultimately a testament to the power of an exasperated man to effect great change.
5. Mud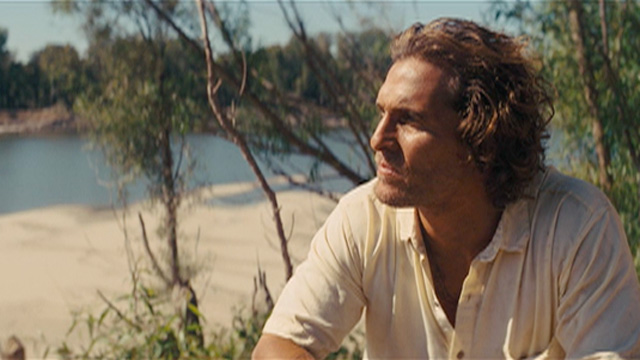 Let me start off by addressing the enormous elephant in the room as it relates to discussions of Mud. Yes, the film is a clear rip off of Huckleberry Fin. That said, while it is certainly watered down version the suspense, innocence and adventure that are so alive in that novel are also woven seamlessly and effectively into the fabric of this film. If Picasso is right, and bad artists copy but great ones steal, then the director has crafted a masterpiece worthy of the plaudits that critics have heaped onto the work. In fact I wish more directors would channel their inner Twain, abandon the hackneyed Los Angeles and New York backdrops and cast their gaze on the mysticism and splendor that seems to lurk in almost every corner of the south. Mud refers to the titular character, embodied with panache by McConaughey, but it could just as easily have referred to the films river backdrop.  Mud is a wayward man, drunk on love, who is on the run after killing a man who had abused his girlfriend. Two young river boys bump into Mud after unearthing a boat that had brushed ashore and the two hatch a scheme to help reunite Mud with the woman of his dreams. Ultimately what unfolds is an enigmatic Bildungsroman that posits one of the southern mores of yesterday that "men love women a lot more than women love men." McConaughy never fails to captivate and suspense slowly builds when it becomes crystallized that everybody's lives hang in the balance and chaos begins to unfold. While the third act seems to falter a tad under its own bloated intentions, the film never seems to lose sight of its salt of the earth feel and bucolic charm. Ultimately what unfolds in this sleeper indie hit is a full scale championing of the land and a heart-pounding journey that is certainly worth taking.
4. Rush
Rush is the adrenaline-pumper of the bunch.  Told through the perspective of two competing Formula 1 Racecar drivers, the film shines a light on the tenor of competition and the stark personalities that define the most fascinating ones. James Hunt and and Niki Lauda are a true clash of styles in a way that Federer and Nadal sought but ultimately failed to imitate.  Lauda, as played by Daniel Bruhl, is a man of very few words who approaches every challenge strategically and analytically while Hunt, as played by Chris Hemworth, is a daredevil who is seemingly only engaged when his life is on the line. While Lauda smolders, Hemworth enchants and their divergent personalities create fireworks on the track.  The film ultimately provides little commentary on which lifestyle and personality lends itself to success and posits instead that there is no blueprint for how to rise to the top of any endeavor. Instead, the film is worthwhile in its exploration of the possibility for camaraderie to grow out of fierce competition and its slew of excellent performances and the two impressive leads supply the work with real meat and raw emotion.
3. Great Gatsby
There is immediacy to F Scott Fitzgerald's the Great Gatsby, amid the financial recklessness and saturnalia brewing in America today that seems to demand a return to the novel as a source of insight.  At the surface, the glitzy Australian director Baz Luhrmann wouldn't be the first director you would choose to capture the duality of Nick Carroway's initial adoration and ultimate disgust at the world unraveling before him. However, Baz invents the genius ploy to faithfully set the story in 1920's New York but mix it up and re-imagine the exhilaration and reckless abandonment partygoers at that time would have experienced.  Inserting hip hop in lieu of jazz functions seamlessly and adapting the general aesthetics of the party scene is relatable in a way that young people with bob haircuts slow dancing to a saxophone perhaps wouldn't have been.  However the film threatened to teter on the edge of shallowness had it not been undergirded by Leonardo Dicaprio at his weighty and simmering best. Dicaprio steps into the role he was born to play and guides the film around the director's shortcomings and is able to emote a true range and depth of feeling. Gatsby himself is a series of intriguing juxtapositions running the gamut from alluring and befuddling to confident and cowardly but he is, as played by Dicaprio, infinitely watchable.  The weight of Dicaprio's captivating performance helps anchor the film's emotional narrative, which in concert with Catherine Martin and Lurhman's flair for style and glamour, helps make this an electrifying literary adaptation with a surprising emotional proximity.
2. Wolf of Wall Street
If a great artist is one who bottles up reality, distills it and then proceeds to empty it out back on you, than Martin Scorscese is cinema's greatest artist.  In Wolf of Wall Street, Scorscese sets his sights on the financial industry and the gangsters and reprobates manning it.  Told through the lens of Jordan Belfort (Dicaprio) the film is a modern day Sodom and Gomorrah without God cleaning it up at the end.  Scorscese faithfully adapts the book and reproduces and showcases in splendid detail, the recklessness, sinfulness and destruction that it encapsulated.  It is immovably corrupt and not for the faint of heart, but Scorscese's mission is to show Wall Street's greed for what it is, and not for how we wish it would be. Dicaprio covers an enormous range of emotions, from a helpless drug dependent to a brash young titan, to an awed and timid boy.  At no point does Scorscese pass off some sententious message but instead leaves it up to the viewer to render their own verdict. If the film disgusts the viewer, then it is an out of the park grand slam of an indictment of the world around us and if it intrigues and captivates, then it still underscores the inherent evil that resides in the hearts of men.  Either way, Scorscese has offered up a modern day retelling of Citizen Kane -that is as shocking and important now as Kane was then.
1. 12 Years a Slave
How ironic that it took a Brit to tackle the most pestilent and American of institutions; slavery. Perhaps it's the embitterment that still festers today, combined with the cinematically hard to narrow down scope, that has left the majority of American Directors unwilling to touch it. How perfect then for someone, a little removed from its grimy hands, to embrace all of its complexities and to offer up a film that is both even-handed in its portrayal and yet still unsparingly brutal.
Mcqueen's brief career has shown him to be daring in his aspirations and courageous in his willingness to get his hands dirty to achieve them. While Hunger and Shame offered a glimpse of Mcqueen's prodigious talents and acumen for bone-chilling imagery, nothing in his oeuvre could have prepared us for this transformative work of art.
12 Years a slave follows the journey of Solomon Northup from a successful musical career as a free man in the north to his capture and resulting dozen year period of enormous struggle at the hands of savage slave-owners. Led by a subtle, but always tetering on the brink, Chiwetel Ejiafor and a cast of heavyweights, Mcqueen is able to give us an exquisite snapshot of the mortal coil of slaves and those who profited off of them. Mcqueen is shockingly even able to humanize the masters and to paint a well-rounded picture of the various strands that made up the institution.
The film serves both as an informative exploration of America's dirty little secret but also is visually beautiful in a very uncomfortable away.  While the film itself is harrowing, it is ultimately a story of survival, and Mcqueen chooses to focus-like Spielberg- on the one who made it out alive.  That being said, Mcqueen avoids a whitewash of history.  In Mcqueen's confident hands, slaves aren't saints and masters aren't devils and the majority of his characters fall somewhere between those poles. The film's reluctance to pull punches or to portray hollow characters, and his decision not to ultimately wrap slavery in a nice little bow, emboldens the film with an authority that renders it the most insightful and powerful piece of cinema of the year.